I Burn
- (Track 6 of Seven Women)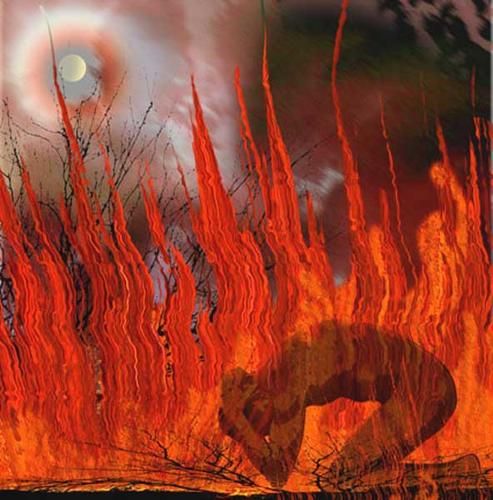 I wrote this - my sixth cut on 'Seven' - many, many years ago.  It's been so long that my original concept has sort of morphed into more of paternal thing.  Succinctly - I don't really burn like I used to. Now it's more like a dull ache. Oh well,
I vaguely remember what it's like to burn for something - someone - you cannot have.
It's easy to exaggerate the meaning of a half smile, a casual touch, when it is delivered by the object of your obsession. Unconsummated relationships are, theoretically, so much more interesting than those that are acted upon. The imagination is freed. One can conjure dark erotica, with no fear of misconception - rejection.   Let her bathe in my sympathy - let her not weigh the price - let her be ever cool like ice.